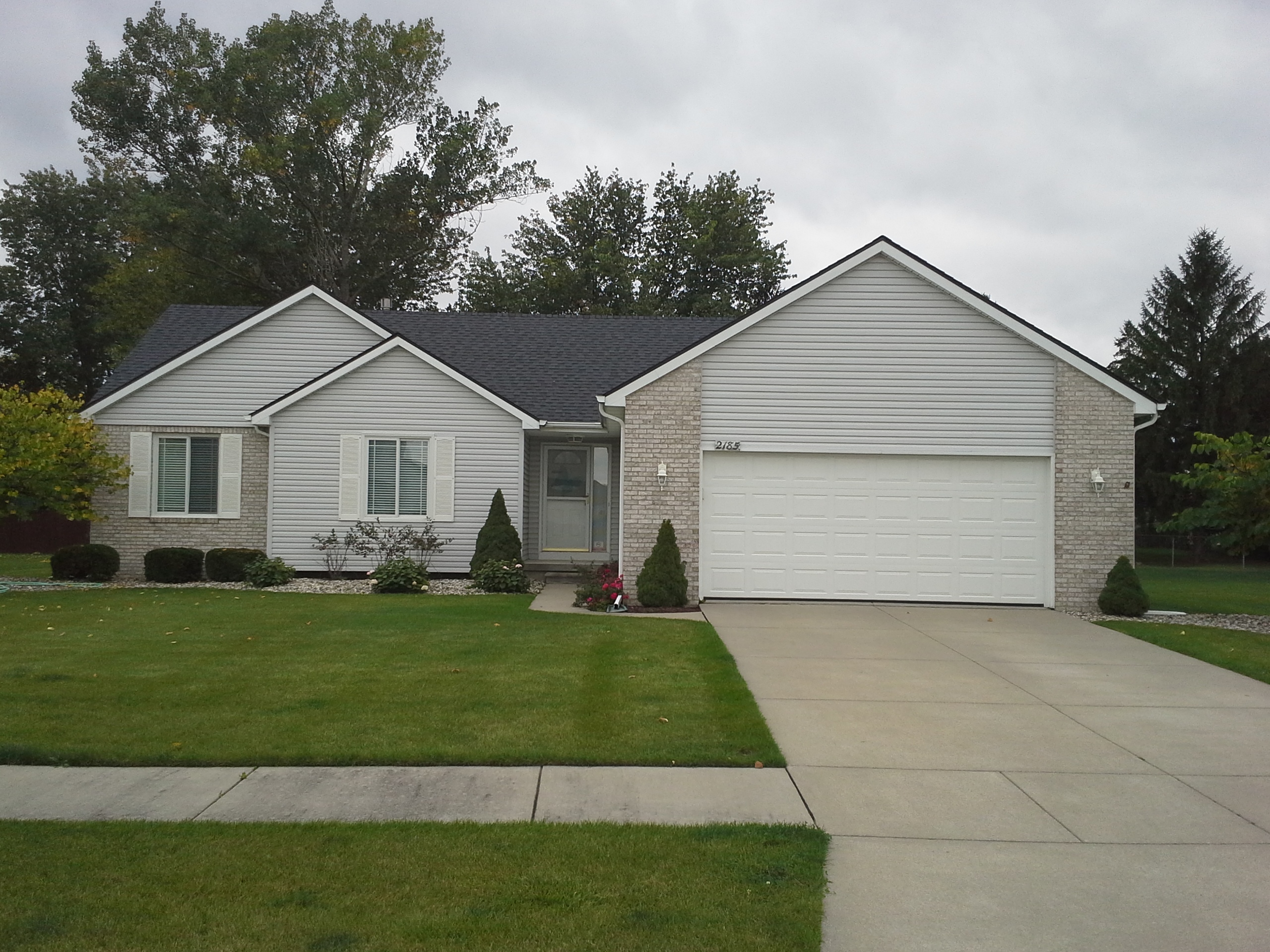 Roofing, Roof Repairs and Roof Replacement in Burton, Michigan.
A Better Roof For Less provides professional roofing solutions for nearly every need including: Complete Roofing Replacement, Wind & Hail Damage Repair, Roof Leak Detection and Repair, Roofing Inspections, siding, gutter protection, insulation, and storm damage repair to homeowners through the Burton, MI area.  For nearly twenty years, A Better Roof For Less! has built a solid reputation as one of Burton Michigans most trusted residential roofing contractor. Owner and lead craftsman Delbert Reynolds believes that a reputation as an honest and reliable business is the recipe for success.
There may be several different reasons you want to have somebody work on the roof of your Burton Home. Maybe you want to change the color of your roofing material, upgrade your roofing material or add some gutter protection so you don't have the hassle of cleaning them anymore. Whatever it is, if it involves the roofline of your home A Better Roof For Less can help you.
When you finally decide to start your home improvement project there are many options and you'll be faced with many choices, styles, prices, colors and more. We walk you through all of these tough choices so you can be confident you've made the right choices.
Having an experienced and professional remodeling contractor come out and take a look at your potential project will help you get a much better picture as to the costs, and time involved with your project. Be cautious of any remodeling contractor who wants to give you an estimate over the phone without thoroughly inspecting your area of concern first.
Professionals like A Better Roof For Less will come and take a look first so they can be thorough and explain all of your options and foresee future problems before they arise. We are working for you and we take your best interest to heart!
Roofing Your Burton, MI Home Doesn't Have To Be Scary…
You can put A Better Roof For Less proven roofing experience to work for you on any number of your Burton home improvement projects. Give us a call, or fill out our request form and we'll be contacting you shortly. Remodeling any building can be a stressful experience if you don't have the knowledge of true home professionals to bounce your ideas off of and get expert advice.
Over the years we have been able to streamline our process and so we can help you make all of the tough choices, the right choices.
Exterior Home Improvement Services in Burton, MI:
[one-half last=no]Roofing
Roofing Inspections
Roof Replacement (via insurance claims)
Asphalt Shingle Roofing
Architectural Shingles
GAF Shingle Roofing
Certainteed Shingle Roofing
Owens Corning Shingle Roofing[/one-half]Low Slope Roofing
Steep Slope Roofing
Metal Roofing
DECRA Steel Roofing
Seamless Gutters
Gutter Protection
Attic Insulation and Radiant Barriers
[divider type="plain" width="medium" align="aligncenter" clear="clearleft"]

Remodeling your Burton, MI home doesn't have to be scary. A Better Roof For Less can take your roofing project from concept to complete!