The roof of your home is the first line of defense against nature's elements.  Your roofing doesn't just protect your home, it also protects you, your family and all of your belongings contained within the home as well.
Intense rain, hail, severe wind and snow storms certainly aren't rare in our part of the country and the results can be absolutely devastating if your roof isn't in good condition.
A properly installed roof with quality roofing materials should last at a minimum 25 years and if you've ever had a roof replaced under the above circumstances then you'll surely appreciate a good roofing contractor and the difference they make in how well your roof stands up.
A Better ROOF For Less is a specialist roofing contractor, this is what we do.
From insurance claims that involve extensive damage to simply tearing off and replacing the old roof on your home when it's time, A Better ROOF For Less does a number of things differently that we know make a difference in the final quality of your replacement roof.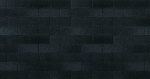 Asphalt Roofing.  A Better ROOF For Less sells and installs Asphalt shingles from leading manufacturers such as  Owens Corning, Certainteed, GAF, IKO and more.  We use materials that come with an unbeatable warranty so you get the most value out of your roof replacement.  Asphalt roofing is the most common type of roofing material.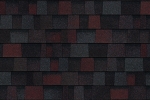 Designer Roofing.  A Better ROOF For Less sells and installs designer and luxury roofing systems from leading manufacturers such as Owens Corning, Certainteed, GAF, IKO and more.  Designer Shingles are manufactured to a higher standard and they also come in many different patterns and designs.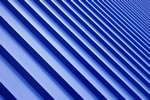 Metal Roofing. Metal Roofing is arguably one of the most durable roofing materials on the market and an excellent choice for our Michigan winters.  Metal Roofing comes in a variety of different styles and colors and also has one of the best warranties, period.
Roofing Services We Offer in Genesee County MI:
Asphalt Shingle Roofing
Designer Shingle Roofing
Metal Roofing
Stone Coated Metal Shingles
Complete Roof Inspections
Complete Roof Replacement
Roof Repair
Roof Tear-Offs
With Every Roofing Project We Offer:
Complete Tear Offs
Detailed Roof Decking Inspection.
Addition of Correct Venting.
Quality Owens Corning, Certainteed, GAF or IKO Roofing Material.
All Roof Projects Exceed State & County Building Codes.
We know you've probably taken great care of your yard and we'll protect it as if it were our own.  We won't mow it for you but we'll be sure to use a magnetic roller to clean-up any nails that may have fallen on the ground and we'll even clean out the gutters of any debris from installing your new roof too.