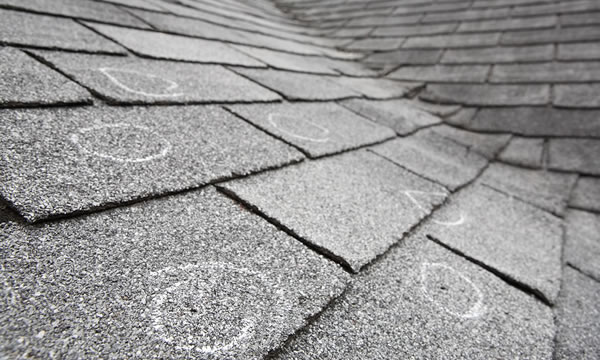 We provide Free Roof Inspections through out Genesee County, Michigan.
Having your roof inspected annually or at the very least every couple of years is generally a good idea.  Even moreso if the home or building you own is being occupied by tenants, who may not be as attentive to your property as you would be.
A Better Roof For Less offers complete ROOF INSPECTION SERVICES for homeowners and FREE ESTIMATES throughout the Genesee County Area on all roofing repairs and roof replacements.
With over twenty years in the roofing industry, your home will benefit from our extensive experience with different types of roofing materials and many complex roofing projects.
In short, we know exactly what to look for in a roof to help the homeowner detect and repair problem areas before they become larger issues.  But we also have the expertise to install a warranted roofing system on your home when the time arrives, on time and on budget.
What Are We Looking For In A Roof Inspection?
Hail Damage
Loss Of Roofing Granules
Wind and Storm Damage
Leaking Flashings
Poor Roof Ventilation
Improper Installation
And More…